Artisan Chocolate Factory
Comptoir du Cacao is a family-run artisan chocolate factory that makes fine, single-origin, pure cacao butter chocolates in unique, new flavours following the artisan tradition of the great chocolate masters.
All the process of manufacturing and packaging takes place in our factory in the heart of the French countryside, 100 km south of Paris.
The choice of the noblest raw materials, the simplicity of the products guided by excellence in taste and the authenticity of our concept are our trade mark.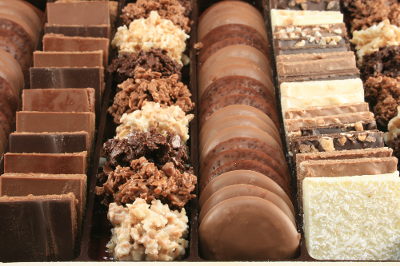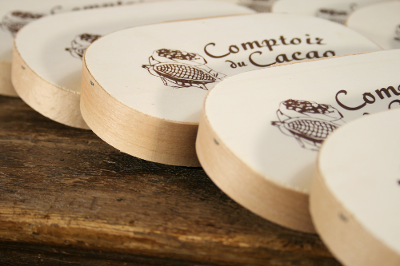 All our natural packages come from a variety of French regions (Vosges, Sologne, Jura, Bretagne), each one specialising in the manufacturing of the different types of wood we use.
Our specialities are well-known for their quality and unparalleled taste, especially our flaky pralines Collection, winners of 1st (hazelnut) and 2nd prize (Salted-butter caramel) at the Salon du Chocolat de Paris.
You can buy our products in Paris, at our own Paris shops (52, rue St Placide in the 6th district and 192, Avenue de Versailles, in the 16th district), through our website: www.comptoircacao.fr , and at numerous food fairs and countless speciality shops all over France, like La Grande Epicerie de Paris, Galleries Lafayette Gourmet, Monoprix Gourmet in Paris, for example. The Comptoir du Cacao creations can also be found worldwide at key gourmet shops such as Globus Gourmet in Moscow, Mortimer & Bennett in London, Dean & Deluca and Plaza in Japan, Dean & Deluca in Kuwait, City Super in Hong Kong, Zabar's and Chelsea Market Baskets in New York, Central Market in Texas, Zingerman's in Ann Arbor, Cork DC in Washington DC, Monsieur Marcel in L.A., among others.