Chocolate Factory
Comptoir du Cacao is a family-run artisan chocolate factory that makes fine, single-origin, pure cacao butter chocolates in unique, new flavours following the artisan tradition of the great chocolate masters.
In the heart of the French countryside, in the « Ferrière en Gâtinais » county, in the early 1990s, the Desmartins family discovered a passion: the artisan manufacturing of chocolate. Up until then, devoted to the organization of events, they decide to create their first chocolate atelier at L'Anche. And that is how Comptoir du Cacao was born.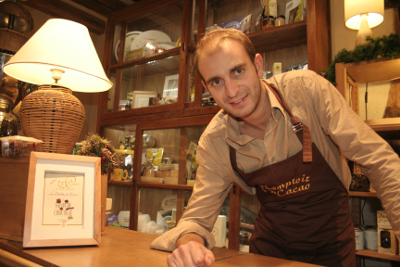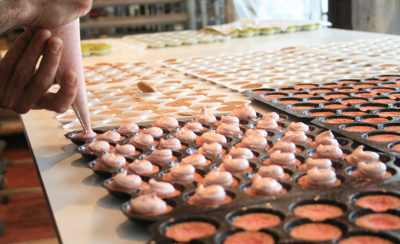 Today, all the family is involved in this chocolate adventure: Benjamin, the second child thanks to his training with renowned masters of the profession, including a "Meilleur Ouvrier de France" and World Chocolate Champion, becomes Maître chocolatier and creates and develops his own new recipes.
Comptoir du Cacao is a well-known protagonist in the chocolate world. The selection of the best raw materials together with unique artisan know-how are at the core of their one-of-a-kind chocolate bonbons and bars. Their gourmand creations, especially the Flaky Praline line, have been awarded 1st and 2nd prize at the Salon du Chocolat de Paris.